A creative world for inspiration, passion and an incredible desire to master the medium of watercolour, share the joys with friends, and find time to achieve all things possible.
Welcome to Carver Studio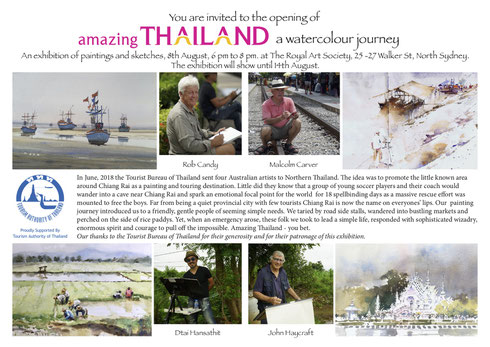 Thailand Exhibition
Solo Exhibition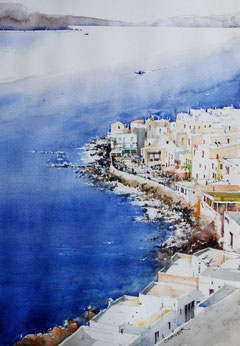 Invitation to a Solo Exhibition of
Drawings and Paintings by
Malcolm Carver
Art Atrium
181 Old South Head Road, 
Bondi Junction NSW. Australia
5 - 30 May 2015  
Website www.artatrium.com.au
Telephone 02 9388 9908
Exhibition Official Opening  
Saturday 9 May from 2.30pm
Demonstration by Artist 
Saturday 16 May from 2.00pm
Greek Islands Sketchbook now available online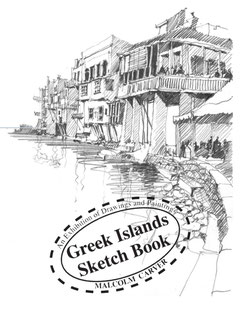 Following the success of his previous solo exhibitions Malcolm continues to capture the essence of his travels with captivating watercolour paintings and drawings.

A limited edition of his self published sketchbook is now available through either the Art Atrium gallery or online  on this website
Great Painting Workshop Holiday held in Italy April 10-22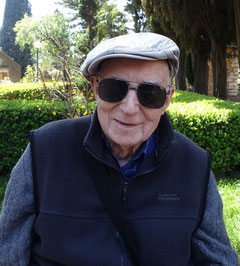 Travelrite organised a fantastic painting holiday in Italy, with a wonderful group of painters, mostly Australian and one from Canada We all enjoyed sunny weather for the 6 days of painting and adventure on the Amalfi Coast then 6 almost sunny days in the historic city of Taormina on the Island of Sicily.My friend Percy Waters (at right)again joined the tour at the grand young age of 96. He draws beautifully in a delightful sketchbook, always with a smile!. He is truly an inspiration to us all. 
To join future Travelrite workshops see...  Travelrite Website

Watch the Colour in your Life Video on You Tube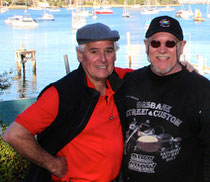 Architecture Tour to Europe in August 2019
From Lisbon and Porto in Portugal we travel east to Valencia then Barcelona, the we board the cruise ship Emerald princess around the mediterranean ports of Gibraltar, Marseille, Genoa and then to Rome,  Outstanding  recent contemporary work by internationally acclaimed architects creates a focus for architects and those interested in modern architecture.
Another Painting Workshop in Fiji in November 2018
DAKU RESORT,Savu savu Bay, Fiji
19-26 NOVEMBER, 2016
This painting holiday offers 5 half days of painting with time at leisure or adventure in the afternoons. Malcolm uses either a pencil, brush or both to capture 'a place in delightful travel sketches. Savu Savu Bay  has access to one of the worlds great diving reefs and a variety of activities available for the non painting partner. Using simple but proven mnethods of learning to sketch and paint, makes this course a turning pont for both experienced and beginner painters. Travel sketching is a great way of recording your travel experiences. Flyer
WOW ... A New Watercolour Palette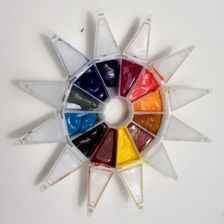 This pocket sized lightweight palette has been injection moulded and specifically designed to be suitable for watercolour or similar pigments in a translucent polypropylene plastic with hinged resealable lids to keep the pigments moist and juicy longer. Inside of lids test colour intensity and tone. Ideal for travelling. 
Available at online store
WOW ... A New Watercolour Desktop Easel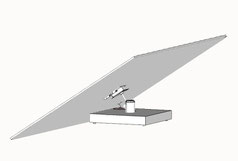 Most easels are designed for oil or acrylic painters adjustable in two dimensions only to suit the comfort of the artist. This A3 sized lightweight easel was designed for watercolourists to enable the backing board to move in an omnidirectional 3D movement that allows washes with juicy pigment to run in any direction. Removeable head can be easily attached
to your tripod for plein air painting. Available at online store